NEPAL CHAMBER OF COMMERCE HONG KONG (NCCHK)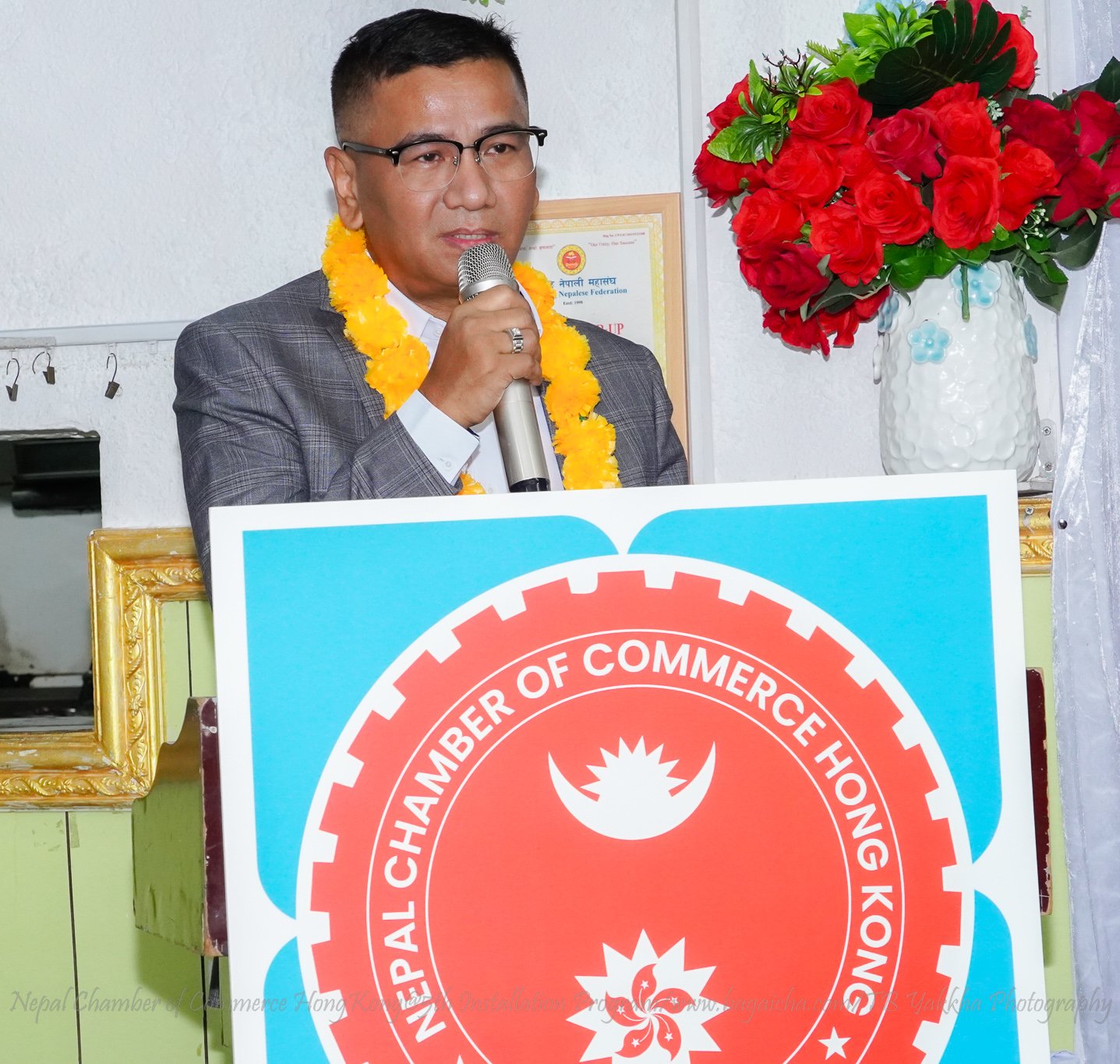 [MESSAGE FROM THE PRESIDENT]
Hello, Namaste & Ni Hao!
I am ready for the unique challenges that come with my new position as the new president of the Nepal Chamber of Commerce Hong Kong.
Although during the past year we were not being able to enroll as many new members into the chamber, my goal is to grow our membership substantially this year and in years to come. With a solid infrastructure in place, we (our team) can manage a larger group of new members in the chamber. I am confident once people meet our Executive Committee members and our leadership team, they will follow us and join us. The larger the membership, the stronger the chamber will become. My first goal is to win the trust of our members and my second is to solve their problems my third to listen to their problems and explore their Nepali products, their existing business, natural herbs, and of course our business and our Nepalese brand in the local Chinese community. 
Hong Kong is the gateway to exploring any newly branded business in mainland China and to the world. This is a golden opportunity for each and every Entrepreneur who dreamed big. We love ideas and my new team is not afraid to try new things. I am honored to take the helm from now onward to this adventure and get to know each of you much better.
We are looking forward to doing something different in the coming days, but this wouldn't be possible without your support I request each and every business house, and a company that has not yet become a member of the Chamber may join us as an active member.
Please say "Hi and Hello" to us and let me know how I and Chamber can make your upcoming business the best ever.
Mr. Lab Kumar Gurung 
President

Nepal Chamber of Commerce Hong Kong (NCCHK)
JOIN NCCHK, BECOME A MEMBER TODAY!