WELCOME TO NEPAL CHAMBER OF COMMERCE HONG KONG (NCCHK)
          Established on 6 March 2008, Nepal Chamber Of Commerce Hong Kong is an independent non-profit member-driven organization that enables members to share knowledge and develop business relations between Nepal, Hong Kong, mainland China and the Asia Pacific Region. The Chamber plays a vital role in organizing events and activities that enables members to develop relations with various institutions and organizations.
     Through the years the Chamber's events have substantially increased and have become the main platform for members in exchanging ideas and expanding their network. The Chamber maintains a full schedule of such events to keep members well informed in their field of interest and provide opportunities to meet with other business people and promote their business.
             The Chambers' activities include seminars, meetings, workshops, lunches, or informal gatherings. The Chamber has a good relationship with the government institutions and other business groups of Hong Kong. This network provides the Nepalese business community a true platform to become a fundamental part of the Hong Kong business community. The Chamber publishes newsletters and an annual business directory distributed free to the members. The directory provides guides to businesses in Hong Kong together with a listing of members' details, profiles, contact details, and links to their websites. At present Nepal Chamber has more than 271 Business members representing companies in Hong Kong both individual and corporate.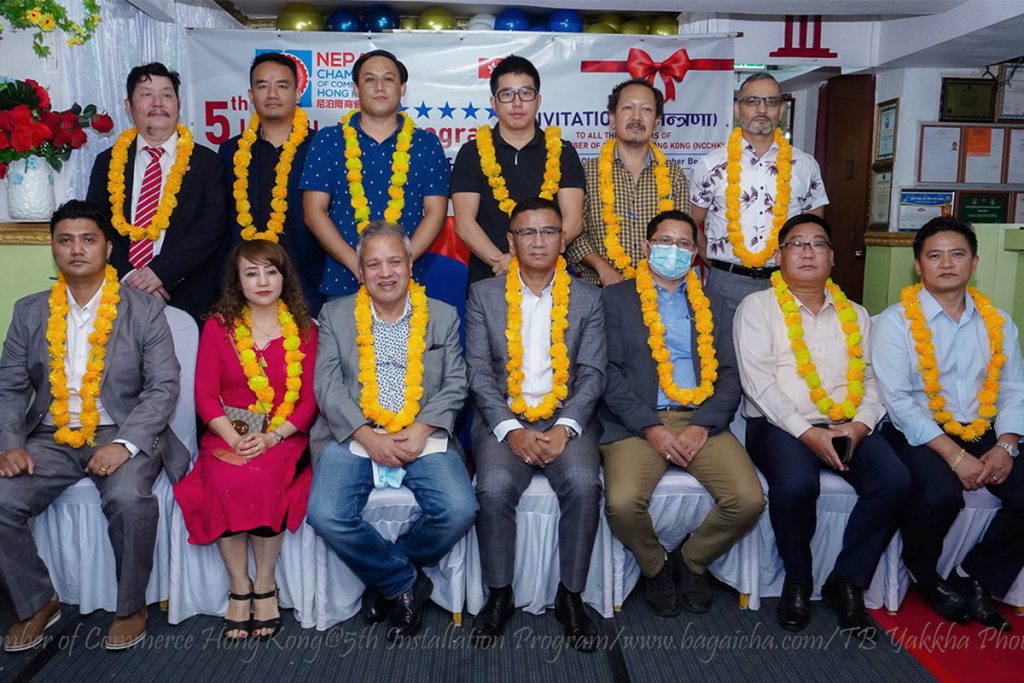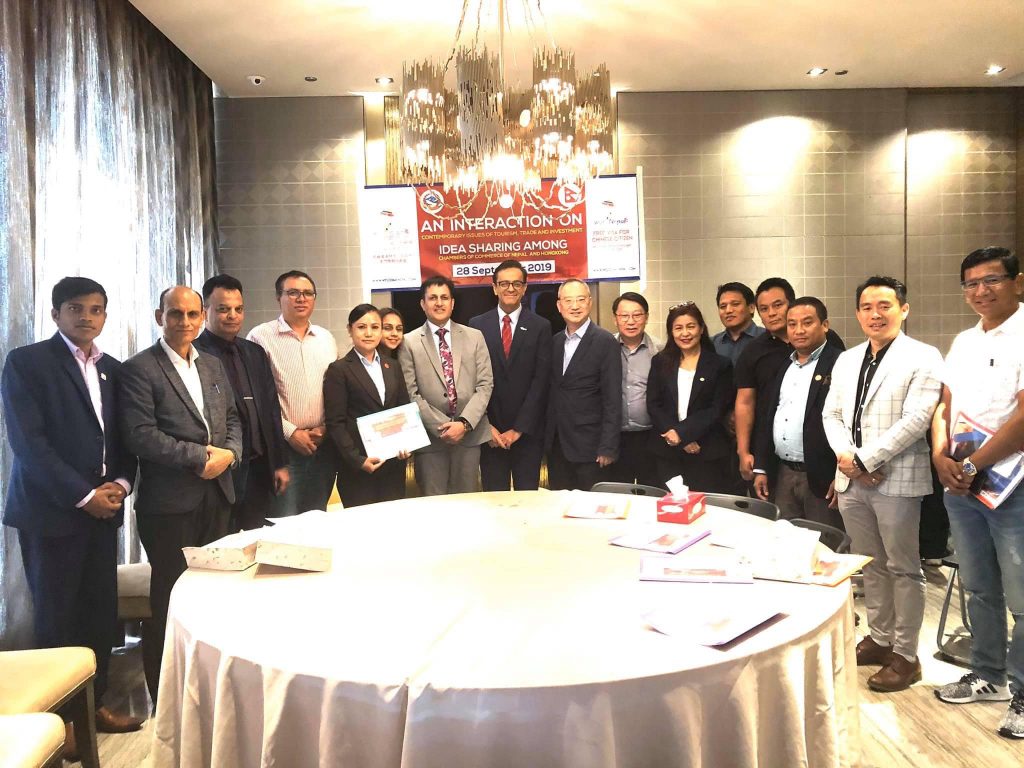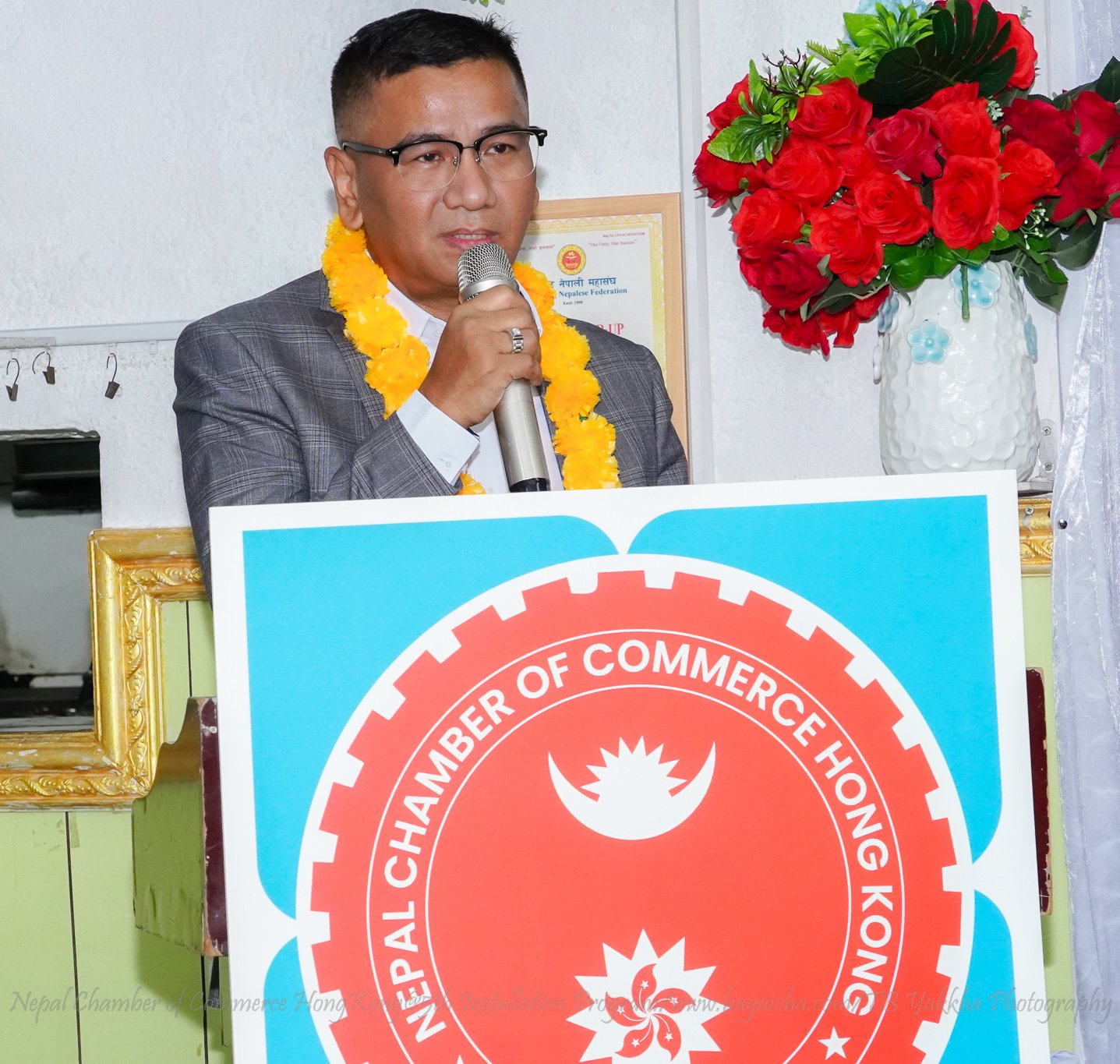 MESSAGE FROM THE PRESIDENT
Hello, Namaste & Ni Hao!
       I am ready for the unique challenges that come with my new position as the new president of Nepal Chamber of Commerce Hong Kong (NCCHK).
       Although during the past year we were not being able to enroll as many as new members into chamber, my goal is to grow our membership substantially in this year and years to come. With a solid infrastructure in place, we (our team) can manage a larger group of new membership in chamber. I am confident once people meet o u r Executive Committee member and our leadership team, they will follow us and join us. The larger the membership, the stronger the chamber will become. My first goal is to win trust of our members and second is to solve their problems and third to listen their problems and to explore their Nepali products, their existing business, natural herbs, and of course our business and our Nepalese brand in local Chinese community. 
      Hong Kong is the gateway to explore any new branded business to the mainland China and to the world. This is a golden opportunity for each and every Entrepreneur who dreamed big. We love ideas and my new team are not afraid to try new things. I am honoured to take the helm from now onward to this adventure and getting to know each of you much better.
     We are looking forward to do something different in coming days but this wouldn't be possible without your support I request each and every business house, company who has not yet become member of Chamber may join us as an active member.
   Please say "Hi and Hello" to us and let me know how I and Chamber can make your upcoming business the best ever.
Labkumar Gurung
President 
Nepal Chamber of Commerce Hong Kong (NCCHK)
JOIN NCCHK, BECOME A MEMBER TODAY!
Sourcingnepalhk.com is an online portal developed by the Nepal Chamber of Commerce Hong Kong (NCCHK). This portal will have information about the items exported from Nepal and the profile of members of the Nepal Chamber of Commerce Hong Kong.